Job: Vendor Launch Analyst (Product Manager)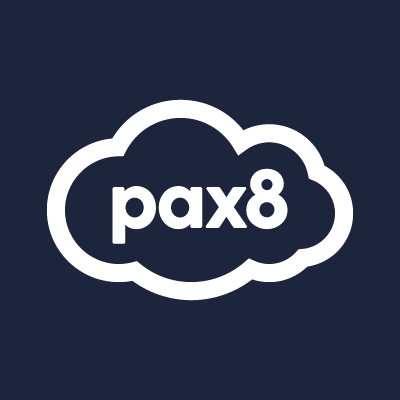 Vendor Launch Analyst (Product Manager)
Pax8
Job Description
Full Time
Pay: $70,000/yr or more depending on experience
Pax8 is proud to be a Colorado-Grown business that is expanding all over the globe! We have offices in Greenwood Village, Colorado Springs and Florence, CO. While we are in the process of building offices in Georgia and Texas as well, Pax8 is fully embracing the Hybrid work life synergy! We encourage all applicants authorized to work in the US to apply regardless of location as nearly all of our roles can be remote!
The Vendor Launch Analyst is primarily focused on launching and managing vendors in the Pax8 ecosystem. They serve as the primary owner between the vendors and Pax8 from an operational and process perspective. The Analyst manages the onboarding and integration of new vendors and ongoing system enhancements to support initiatives during the lifetime of the Pax8-vendor relationship. Committed to providing the best possible Wingman Experience for our partners, the Analyst establishes collaborative relationships with vendors, performs business requirements analysis, facilitates API integration, and manages platform and cross-functional readiness.
Essential Responsibilities (includes, but is not limited to):
Onboards new vendors into the Pax8 marketplace through the management of the launch project, vendor relationship, API integration, and order-to-cash process definition

Manages existing product addition or update projects (includes pricing updates, API integration changes, cross-departmental training, etc.)

Serves as primary escalation point for vendor issues or process questions

Develops strong, collaborative relationships with internal stakeholders and external vendors to drive vendor projects forward

Speaks to current vendor projects during weekly meetings with internal stakeholders (includes timelines, open questions, and status on launch readiness)

Coordinates with Product Operations on vendor management process improvements
Ideal Skills, Experience, and Competencies:
At least three (3) years' previous work experience in project management, operations, business analysis, or vendor management

At least two (2) years' previous meeting facilitation experience

At least one (1) year previous experience with API integrations preferred

Familiar with a wide range of project management tools (e.g. Wrike, Jira, Asana)

Familiar with a wide range of project management and/or process methodologies (e.g. Agile, Scrum, Lean, Kanban, Design Thinking)

Process improvement or project management certification a plus (e.g. PMP, Lean Six Sigma, CompTIA Project+)

Ability to become familiar with Product Management processes and the intricacies of the Pax8 Platform

Ability to speak both business and technical languages and be capable of managing multiple projects at once

Excellent self-awareness

Self-starter

Strong organizational, problem-solving, and decision-making skills

Excellent teamwork, communication, and interpersonal skills

Ability to cultivate innovation by creating new and better ways for the team to be successful

Ability to communicate effectively with a wide range of internal and external stakeholders from entry level employees to C-Suite executives

Ability to manage multiple projects simultaneously while operating with a sense of urgency
Required Education & Certifications:
B.A./B.S. degree in related field or equivalent work experience
*Note: Compensation is benchmarked on local Denver Metro area market rates. Qualified candidates in other locations can expect a salary package that may be adjusted based off applicable cost of wages in their respective location.

**Disclaimer: The duties and responsibilities described above are not a comprehensive list and additional tasks may be assigned to the employee, time to time; the scope of the job may change as necessitated by business demands. Click "Visit" below for more detail on this specific job.

Application Link/Email