Job: Digital Experience Designer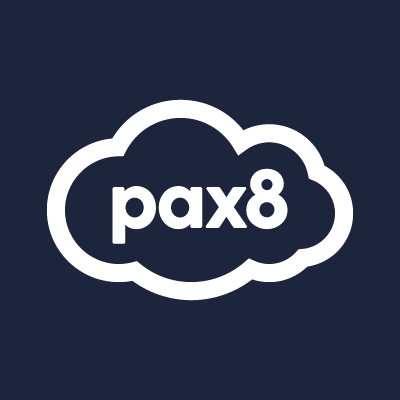 Digital Experience Designer
Pax8
Job Description
Full Time
Pay: $83,000/yr or more depending on experience
Pax8 is proud to be a Colorado-Grown business that is expanding all over the globe! We have offices in Greenwood Village, Colorado Springs and Florence, CO. While we are in the process of building offices in Georgia and Texas as well, Pax8 is fully embracing the Hybrid work life synergy! We encourage all applicants authorized to work in the US to apply regardless of location as nearly all of our roles can be remote!
The Digital Experience Designer leads all user experience (UX) and information architecture (IA) efforts for pax8.com and its related web properties. They deliver intuitive and exciting webpages that drive conversion and employ best practices for usability and accessibility. The Designer uses web analytics, heatmaps and session recordings to understand user behaviors that can inform optimizations. They work directly with the peers in content, graphic design and web development roles, the Digital Experience Designer is a collaborative and proactive doer with a strong bias to action and consistent ability to drive quality results.
Essential Responsibilities (includes, but is not limited to):
Create wireframes of webpages and web experiences, following UX/IA best practices and relying campaign briefs and content strategy to deliver intuitive, on-brand page layouts that support the campaign strategy; Collaborate with Creative Team on iterative process to see UX strategy through all phases of initial concepting to high-fidelity wireframes and eventual receipt of final design

Build WordPress Elementor webpages, applying provided designs and using best practices for building performant, usable pages for various device types

Review data from HotJar and Google Analytics to make informed decisions about usability, functionality, and relevancy of published and upcoming webpage designs

Create, maintain, and update the Global Web Elements of Style with reusable page templates and layouts and elements with standardized sizing and spacing

Conduct User Acceptance Testing to test webpage experience with live customers, testing on the intuitiveness and comprehensibility of the page layout
Ideal Skills, Experience, and Competencies:
At least five (5) years of directly relevant UX web experience

Proven expertise building and managing WordPress websites; Knowledge of WordPress Elementor a strong plus

An excellent eye for visual design; Experience providing daring and different layouts to inspire audiences

Strong competency with HTML5 and CSS3; Familiarity with JavaScript and PHP a strong plus

Strong understanding of ARIA compliant practices and WCAG 2.0 standards for web accessibility

Experience working with digital interactive content and/or landing page builders; Experience with Ceros a plus

Ability to convert mockups and high-fidelity wireframes into working, responsive webpages across platforms and browsers

Experience designing responsive wireframes using industry-standard design tools (e.g., Figma, Sketch, XD, etc.)

Knows what makes good website and webpages good – and how to optimize for performance
Required Education & Certifications:
A./B.S. in related field or equivalent work experience
*Note: Compensation is benchmarked on local Denver Metro area market rates. Qualified candidates in other locations can expect a salary package that may be adjusted based off applicable cost of wages in their respective location.
**Disclaimer: The duties and responsibilities described above are not a comprehensive list and additional tasks may be assigned to the employee, time to time; the scope of the job may change as necessitated by business demands. Click "Visit" below for more detail on this specific job.

Application Link/Email