Job: AWS Infrasturcture Solutions Sales Consultant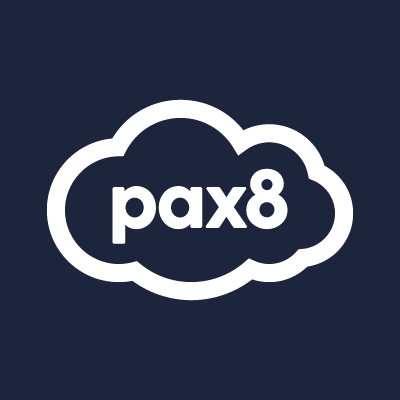 AWS Infrasturcture Solutions Sales Consultant
Pax8
Job Description
Full Time
Pay: $71,000/yr or more depending on experience
Pax8 is proud to be a Colorado-Grown business that is expanding all over the globe! We have offices in Greenwood Village, Colorado Springs and Florence, CO. While we are in the process of building offices in Georgia and Texas as well, Pax8 is fully embracing the Hybrid work life synergy! We encourage all applicants authorized to work in the US to apply regardless of location as nearly all of our roles can be remote!
The AWS Infrastructure (IaaS) Sales Consultant sells Amazon Web Service products to Managed Service Providers (MSPs) of all levels, in various industries, across broad regions of the United States and Canada. He/she finds creative ways to keep new and current leads actively engaged, builds and manages a sales pipeline, and helps to resolve MSP Partner concerns.
Essential Responsibilities (includes, but is not limited to):
Responds to and qualifies incoming web and phone inquiries regarding our Cloud IaaS products

Creatively follows up with new and existing leads in order to maintain active engagement

Assesses Partner and customer needs, provides Cloud IaaS product demonstrations, closes sales, and places orders

Collaborates with Partner Solutions Engineers to close deals when needed

Builds and manages sales pipelines, forecasts sales

Assists in resolving customer concerns by working with Service Delivery team to investigate issues

Maintains customer sales account records in Salesforce and prepares various reports
Ideal Knowledge, Skills, and Abilities:
Overall knowledge of Amazon Web Services including IaaS and platform as a service technology

Overall understanding of Pax8's full line card

Knowledge of:

Cyber Security

DevOps

Windows Server

Microsoft Office 365

Google Cloud

AWS

Microsoft Azure

Basic IaaS architecture

Networking

Open Source Technology

Best Practices for Cloud IaaS

Ability to speak to and sell Pax8's value proposition for Cloud IaaS

Understanding of network connectivity, the Internet, and cloud computing technology

Track record of over-achieving quota attainment (in the top 10-20% of sales reps) in past positions

Strong people, verbal, and writing skills

Proficiency using Microsoft Office
Required Education, Experience, and Certifications:
B.S./B.A. degree, equivalent work experience, or relevant technology sales background

Over five (5) years direct sales experience in a Sales Executive role or equivalent, preferably in a B2B environment

Over seven (7) years IaaS, and/or Software as a Service (SaaS) experience

Experience selling solutions such as AWS, Azure, CloudJumper, Nerdio, Wasabi etc. strongly preferred

Channel sales experience

Experience using CRM systems, such as Salesforce

Experience using LinkedIn to develop Partner relationships
*Note: Compensation is benchmarked on local Denver Metro area market rates. Qualified candidates in other locations can expect a salary package that may be adjusted based off applicable cost of wages in their respective location.
**Disclaimer: The duties and responsibilities described above are not a comprehensive list and additional tasks may be assigned to the employee, time to time; the scope of the job may change as necessitated by business demands. Click "Visit" below for more detail on this specific job.
Application Link/Email